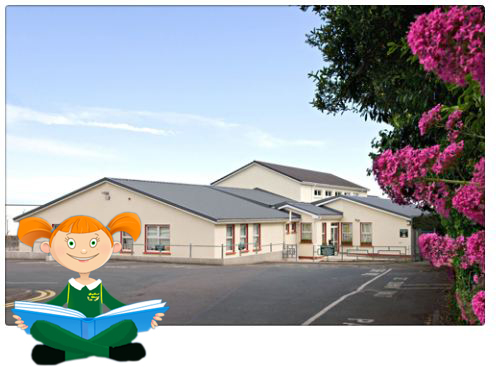 Welcome to Gorey Central School
8:40 – School doors open for assembling time.
9:00 – Teaching time begins.
1:30 – End of school day for Junior and Senior Infants
2:30 – End of school day for 1st – 6th class
N.B. Doors of the school do not open until 8:40 a.m. No responsibility is accepted for pupils arriving before this time. If you arrive before this time, you must wait with your child until the doors are unlocked.
The Secretary's office hours are 8:40 am – 3pm each day, with breaktimes at 10:25 – 10:40 am and 12.55 – 1.20pm. If you are phoning please try to avoid times when she is not there to answer your call. If you call to the door and there is no response to the buzzer please be patient. Teachers in rooms nearby cannot leave their rooms unattended to answer the door. Neither will they send out a child to answer the door to a stranger. We ask for your co-operation in this matter.